Events
September 2022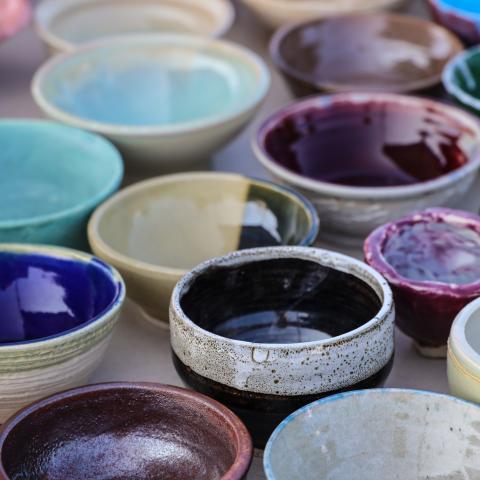 09/17/2022
We're excited to announce our 11th Annual Empty Bowls! Join us for an afternoon of fun, celebration of excellent artists and local restaurants, and community help.
All details to be announced.
News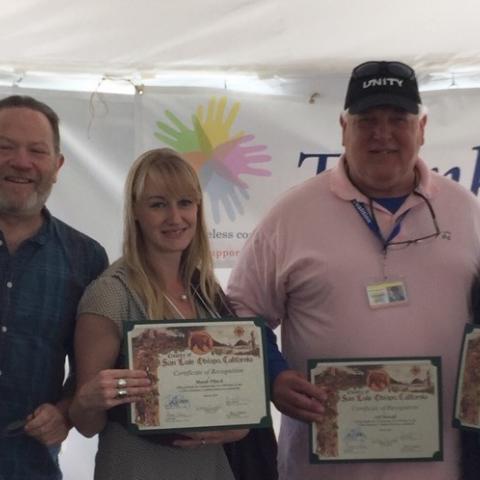 Eight volunteers were honored by the SLO County Board of Supervisors for giving more than 100 hours of service to 5CHC during the past year, including Mike Byrd (left), Mandi Flitsch, Jeff Metcalfe and Jerri Young. Supervisor Adam Hill (second from left) and Supervisor Lynn Compton presented the certificates of recognition during a luncheon on April 6 sponsored by the Board of Supervisors, Pismo Beach Golf Course, Kiwanis Club of Greater Pismo Beach and Arroyo Grande Community Hospital.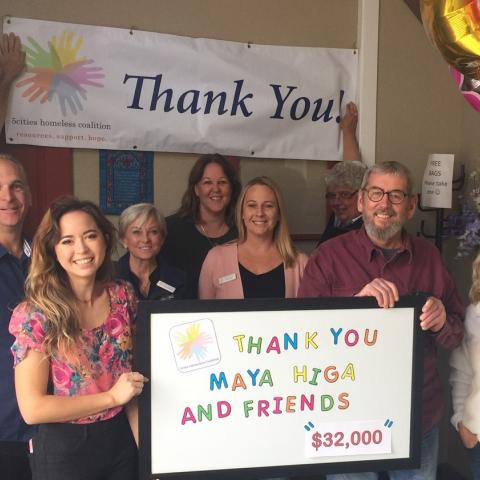 Cal Poly student Maya Higa hoped to raise $1,000 when she took to Twitch.TV recently to talk about her time working at the 5Cities Homeless Coalition Warming Center and to celebrate her 21st birthday.
Three hours later, she had reached $20,000 and climbing in donations, ending up with $32,000 to fund programs and services for individuals and families in southern SLO County who are homeless or facing homelessness.
Thanks to 5Cities Homeless Coalition's intensive case management, more than 90% of families we help house remain housed at least one year later. Case management is a top priority, empowering our clients to take control of their finances and overcome barriers through programs such as Rapid Re-Housing, Eviction Prevention, Immediate Needs, Homeless Youth Outreach and Mentoring, Supportive Services for Veteran Families, Medical Respite and Benefits Advocacy.