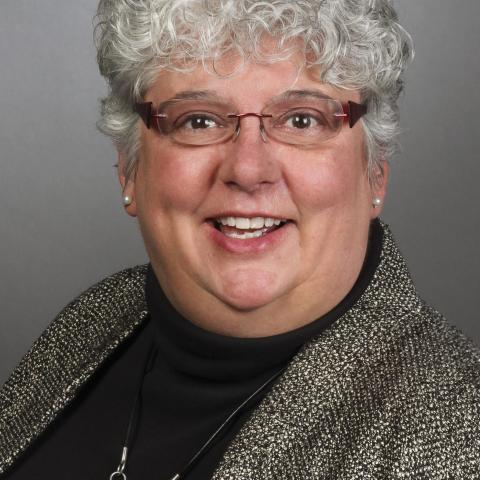 Janna Nichols
Executive Director
Janna Nichols, has a long history of service to our community, most recently recognized as a Woman of Distinction in 2017 by Cuesta College and the Women's Legacy Fund for her efforts for the Progress of Women.
Nichols assumed her position as 5Cities Homeless Coalition's first Executive Director in 2012, having spent the previous year as a consultant to the Coalition. In her career she served as the Chief Professional Officer for United Way of San Luis Obispo County for nine years, overseeing the daily operations for the nonprofit organization and its all-volunteer governing board. Also for seven years Nichols was part of the management team at United Blood Services, providing the life-saving blood supply for Monterey, San Luis Obispo, Santa Barbara, Ventura, and Riverside Counties.
In her work at the 5Cities Homeless Coalition and at United Way, she has spearheaded the development of several key initiatives and collaborative partnerships to address the needs of our county's most vulnerable populations. She currently serves as Secretary to the Supportive Housing Consortium, was a founding board member of the San Luis Obispo County Housing Trust Fund, served 8 years as chair of the City of San Luis Obispo's Human Relations Commission, and has served with several other community development efforts.