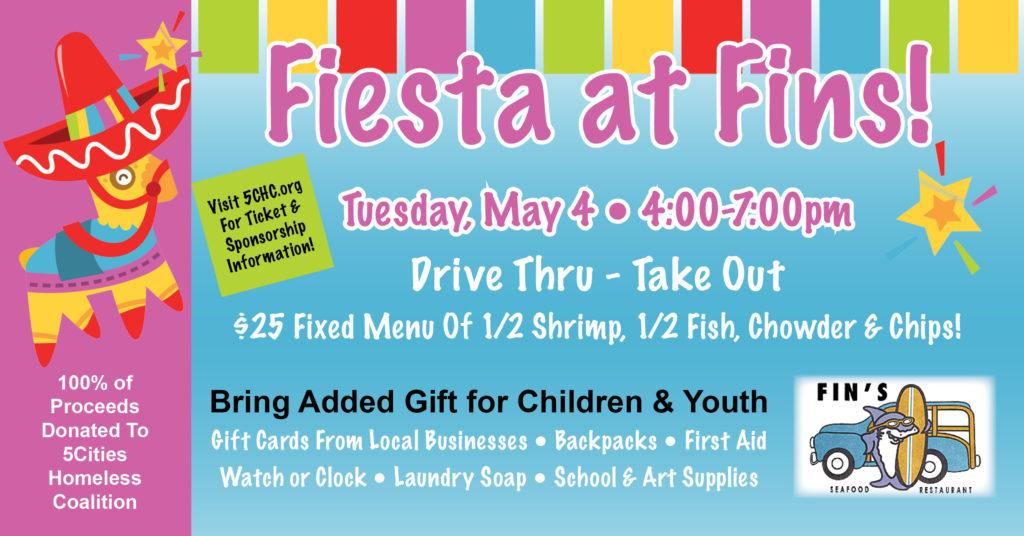 Join us on Tuesday, May 4th for Fiesta At Fin's Drive Thru Take Out!

For $25 per dinner, you'll get 3 pieces of fried shrimp, 3 pieces of fried fish, a cup of chowder and a mountain of chips (no substitutions, please). Condiments are included, but no beverage, so you can drive through, pick up as many dinners as you want, and be on your way in no time! And best of all, 100% of the price of your dinner is donated by Fin's to 5Cities Homeless Coalition. Fin's employees donate their time and their tips as well.Tickets are available online or at the door.
Bring Added Gift for Children & Youth
If you'd like to make an added impact, we'd like to invite you to bring along an added gift such as a backpack, gift card from local businesses, First Aid supplies, a wrist watch or battery operated clock, laundry soap, school and art supplies. Or you can make an added financial contribution at the event!
We'll be sharing these gifts through the year to the youth we serve!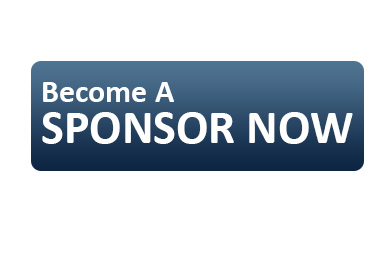 Event sponsorships are available too! A $100 sponsorship gets you 2 dinners and name recognition on our event website, on promotional materials and at the event itself. Click here to become a Fiesta At Fin's Event Sponsor!
Many Thanks To Our 5CHC Champions For Hope & Event Sponsors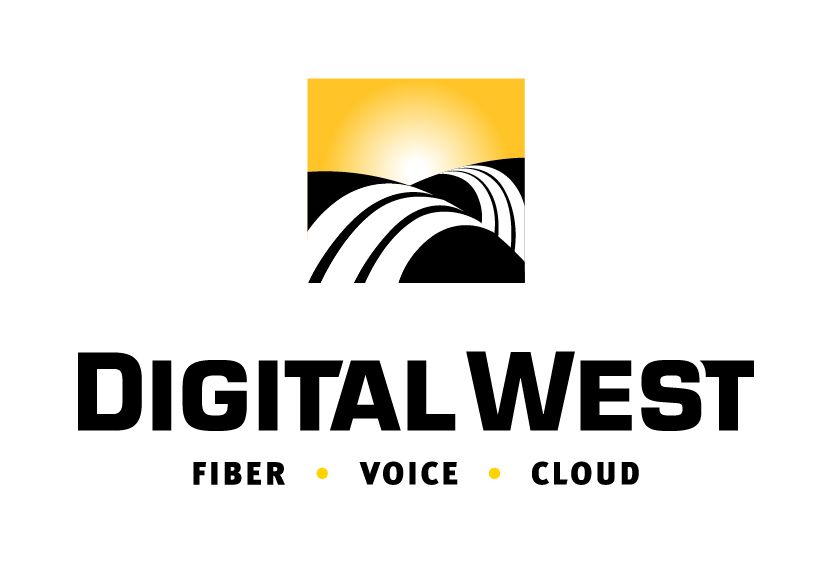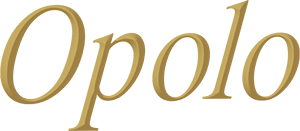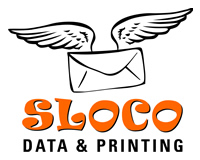 Event Sponsors:
Susan and Stephen Hughes
Jeff Lee, Grover Beach Mayor
Janice and Rex Wolf



John Armstrong
Cynthia Bellotti
Patricia Gomez & Frank Seiple
Judi Higgins
Shelly and Sonny Higginbotham
Ronald Reilly
Matt & Terri Rice
Matthew Roberts
John & Patty Secunda