Cal Poly student Maya Higa hoped to raise $1,000 when she took to Twitch.TV recently to talk about her time working at the 5Cities Homeless Coalition Warming Center and to celebrate her 21st birthday.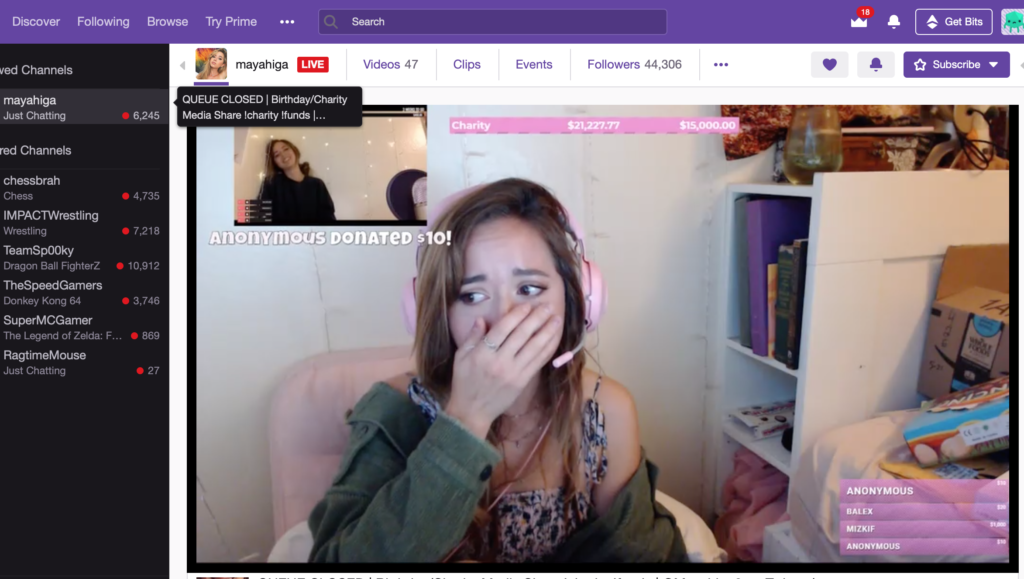 Three hours later, she had reached $20,000 and climbing in donations, ending up with $32,000 to fund programs and services for individuals and families in southern SLO County who are homeless or facing homelessness.
Some 685 individual gifts from her more than 7,000 viewers that evening poured into 5CHC coffers in just over five hours, ranging in size from $1 to $1,500. Coalition Executive Director Janna Nichols says the money will go to the organization's immediate needs fund and to support the Warming Center that it operates in the winter months.
Higa is a junior at Cal Poly majoring in agricultural communication. Her channel on Twitch.TV, which she started three months ago, usually focuses on her interests in conservation education and falconry.