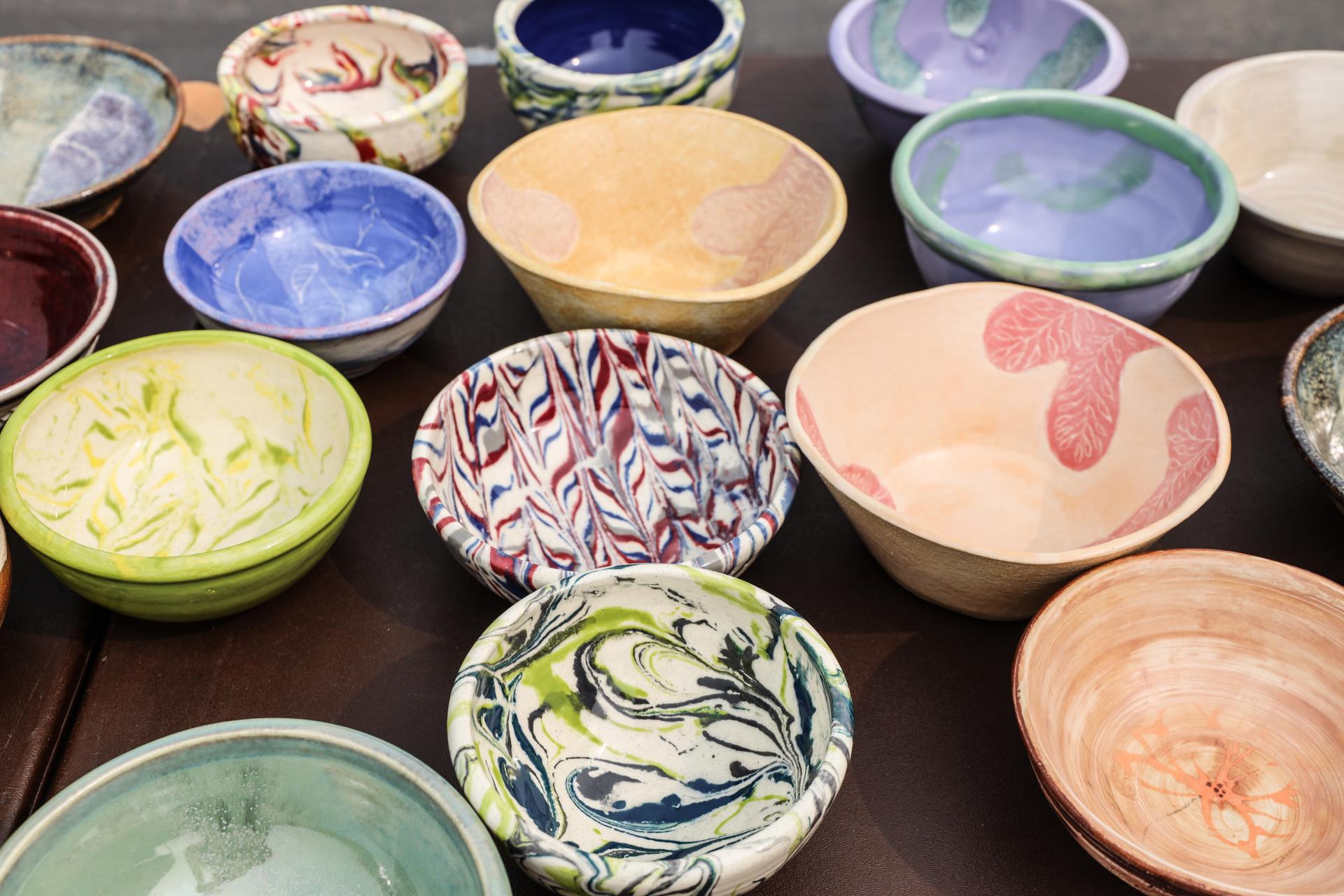 Your donation helps our community. When you purchase a ticket to Empty Bowls, you get to pick out a hand-crafted bowl generously donated by a local artist, and receive a coupon for a free bowl of soup from a participating local restaurant. The cost of your ticket goes directly towards supporting the unhoused in our community!
Similar to last year, we will be following precautions to prevent the spread of COVID-19. We're dedicated to keeping everyone safe as we bring our community together.
Your last chance to participate in Empty Bowls is coming up!

Join us on Saturday, Sept. 25 from 10am-1pm at New Life Community Church (990 James Way, Pismo Beach) for the final weekend of Empty Bowls 2021.
Many Thanks to Our Participating Restaurants
Adelina's Bistro
Brad's Restaurant
Branch Street Deli
CJ's Café
Coco's
Fin's Seafood Restaurant
Honeymoon Café
Jaffa Café
Mason Bar & Kitchen
Penny's All American Café
Rooster Creek Tavern
Splash Café - Pismo Beach
Splash Café - San Luis Obispo
Spyglass Inn Restaurant
The Market Place at Trilogy
Zorro's Café and Cantina
Bowls Generously Provided By:
Ben Trogdon and Maggie Wagner
Bob Nichols
Charles Varni
Dan Thompson
Gary Gall
Gini Griffin
John Rose - Rose & Stone Potteryworks
Kathryn Phelan and Larry Smith
Mike McNutt - Rusted M Studio
Paula Schaffner
Richard Rowe - Rowe Clayworks
Sandy Ferris - Sandy Ferris Ceramics
Shirley Hinzo and Sal Caminada
Trilogy Clay Buddies
Many Thanks To Our 5CHC Champions & Event Sponsors