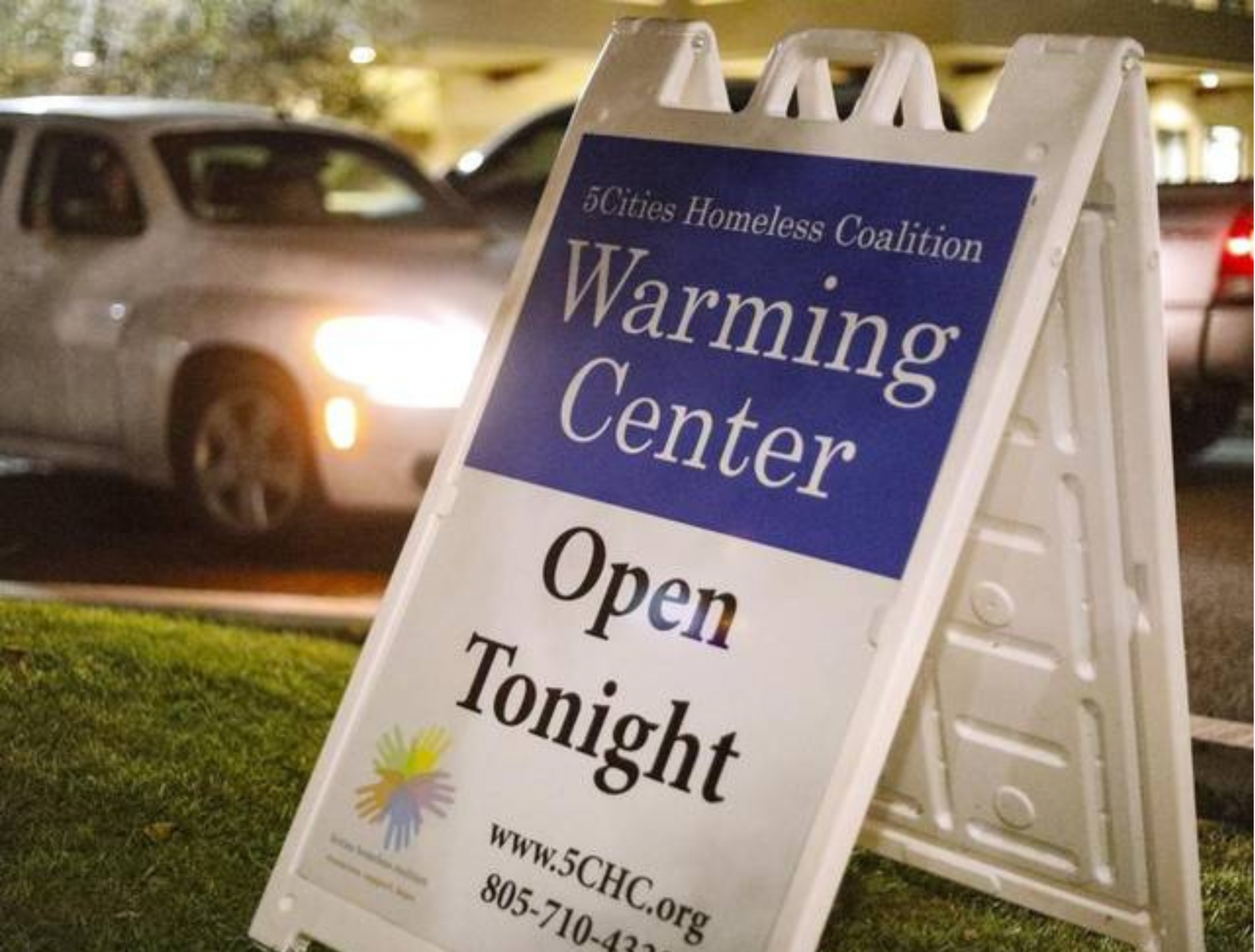 The 5Cities Homeless Coalition is leading efforts to provide a safe, warm and dry place for homeless adults to find shelter for the night during this winter on nights with predictions of temperatures at or below 39°F, or especially stormy weather (with rain forecast at 50% or greater) November 26 through April 30.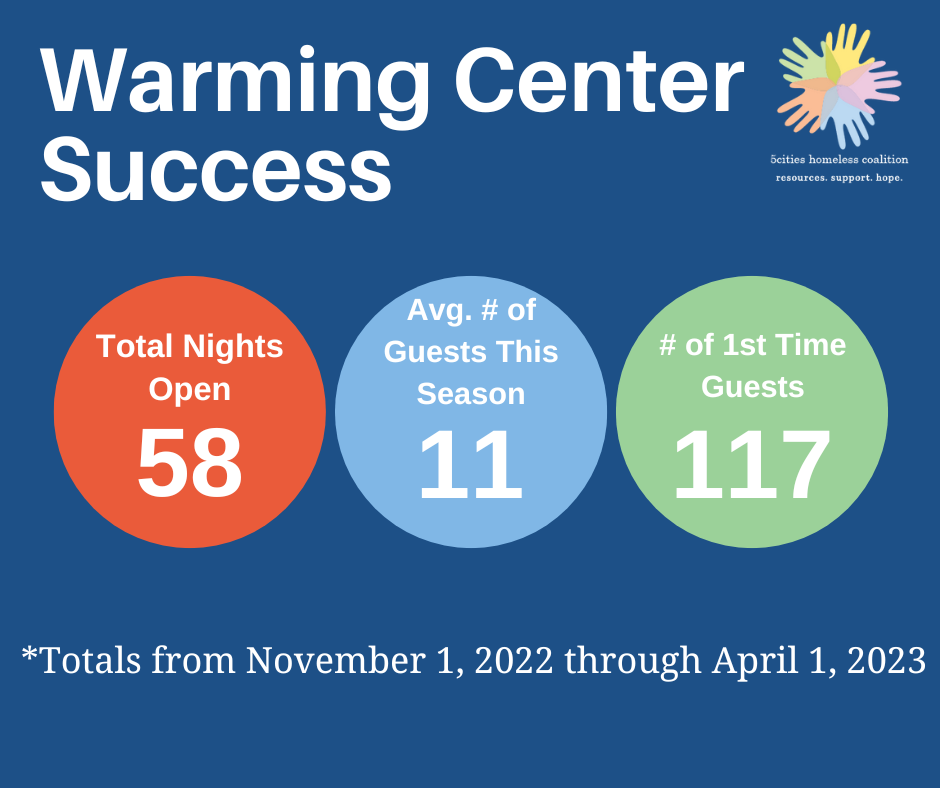 IN SEASON BASIC INFORMATION
The 2023-24 Warming Center Season's locations are temporary and subject to change based in site availability.
The Warming Center will operate through April 2023, funding permitting.
The Five Cities Warming Center opens when the weather is forecast to be 38° or colder, or there's a 50% or greater chance of rain overnight.
We give at least 24 hours notice (usually 48 hours) of opening, barring any unforeseen emergency weather conditions.
Our normal hours of operation are 5:30 pm – 7:00 am. Guests must arrive to the Center by 8pm and leave by 7am.
SERVICES
The services provided will be a warm place to rest and sleep, dinner and a light breakfast. Guests will be provided with bedding and cots and dry sleeping garments (as available). 5Cities Homeless Coalition and other homeless service partners will outreach to guests to provide a spectrum of community services as appropriate. 
NOTIFICATION OF OPENING
The South County Emergency Warming Center opens on nights when the weather is forecast to be below 38 degrees or when the chance of rain is 50% or higher. 
Based on weather forecasts, the 5Cities Homeless Coalition will notify designated staff members, volunteers, first responders, government agencies, community partners and other interested parties 24 - 48 hours in advance of opening.  A team of volunteers will be mobilized to assist with the center and meal provision.
Additionally, people may sign up for text alerts to be notified of when the Warming Center is being activated.
Text "Add Me" with your Name to 805-295-1501 to receive automatic text updates to your cell phone for when the Warming Center will open.
You may also call our Warming Center hotline at 805-202-3615 for a current status recording.
We also have information cards available to let potential guests know about the Warming Center and the circumstances under which it will open. If you would like a supply of these cards to hand out, please call our office at (805) 574-1638.