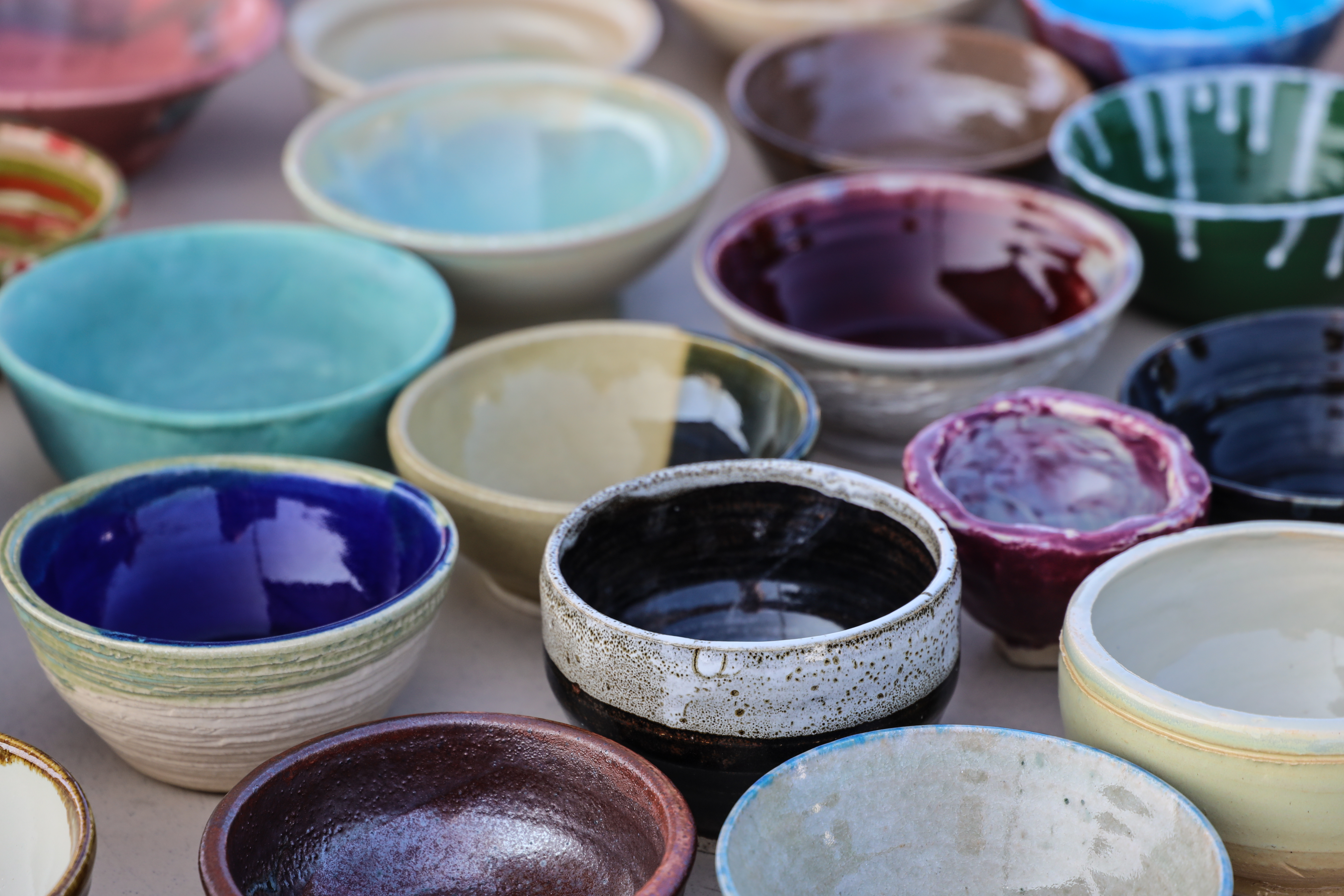 Empty Bowls Luncheon 2023 is back IN-PERSON!
Thursday, September 21st from 11:00am to 1:00pm - 501 Fair Oaks Avenue, Arroyo Grande, 93420
Join us for our Twelfth Annual Empty Bowls! Empty Bowls benefits families who are homeless or are facing homelessness. We are happy to announce this year's luncheon will be back In-Person! Enjoy the afternoon picking out the very best bowl to eat the very best local soups. Community celebrity servers will be on hand to make your dining experience a sure delight. Don't miss out on the delectable raffle. You will be a winner, no matter what, when you take home your wonderfully artistic bowl and engage with other community-minded neighbors!

Your donation helps our community. When you purchase a ticket to Empty Bowls, you receive a hand-crafted bowl generously donated by local artists, and as much soup as you can handle from participating local restaurants. The cost of your ticket goes directly towards supporting our community!
Empty Bowls 2023 is approaching fast! Get your tickets today!
Come Join the Fun!
Hand crafted Bowls Donated by Local Artists
Soups Provided By Local Restaurants
Soups Served by Local Celebrities 

We Look forward to dining with you!
Many Thanks to Our Participating Restaurants
AJ Spurs
Blast 825
Branch Street Deli & Pizzaria
Bread Bike Bakery
California Fresh Market
Cape Cod
CJ's Cafe
Cool Cat Cafe
Edna's Bakery
Fin's Bar and Grill
Francisco's Counrty Kitchen
Grover Beach Sourdough Bakery
Grover Station Grill
House Of Bread
Jaffa Cafe
Mason Bar & Kitchen
Oceano Elk's Club
Old Juan's Cantina
Penny's All American Cafe
Pismo Coast Village
Rock and Roll Diner
Rooster Creek Tavern
The Spoon Trade
Bowls Generously Provided By:
Anam Cre
Trilogy Clay Buddies
Kathy & Larry Phelan
Sandy Ferris
Paula Schaffner
Bob Nichols
Shirly Hinzo
Mike McNutt
Youth Spring Arts
Ben Trogden
Maggie Wagner
Altrusa International
Susie Eichel 
Many Thanks To Our Sponsors
Additional Images